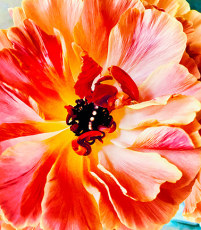 July 1, 2019
Joel Grey's The Flower Whisperer, on exhibition at the Staley-Wise Gallery until August 16, is an explosion of floral forms and bold colors. Closely cropped and intensely rich, these images surprise with unconventional dimensions and an intimate examination of familiar flowers. What's even more surprising is that all of these images were taken on an iPhone.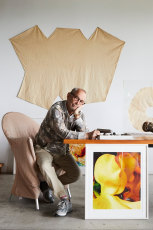 Photography, his personal passion, is "quick moments of a life that are gone the minute you take your eyes away," he says.
June 27, 2019
Mr. Grey recently released his fifth book of photographs, "The Flower Whisperer," published by PowerHouse Books. And he has opened a companion photo exhibition at Staley-Wise Gallery in SoHo.